Realwheels presents Comedy on Wheels: Celebrating Canada's Birthday with Belly Laughs!  Building from the ground-breaking success of last season's SexyVoices, this creative and lively disability-inspired comedy variety show combines original stand-up performances, comical scenes, live music, projections, and fun surprises as Realwheels' community cast tackles some of our sacred cows.
THREE PERFORMANCES ONLY!
WHEN: Thursday, May 18 to Saturday, May 20, 2017
TIME: 8:00 pm (75 minutes, no intermission)
WHERE: Performance Works (Granville Island)
(1218 Cartwright Street). Map it.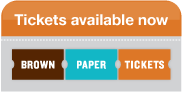 CLICK HERE TO PURCHASE TICKETS!
Pay-What-You-Can: Thursday, May 18 (8PM)
$20: Friday, May 19 (8PM)
$25: Saturday, May 20 (8PM)
A "visual story," which provides information about how to access the venue and a detailed description of the show's plot points, is available for download for patrons who prefer or require visual support aids.
ADDED VALUE
"Humour & Disability" – join members of the artistic team and special guests for a lively, one-hour panel discussion on Saturday, May 20 at 4pm. Make an evening out of it and check out one of the many awesome restaurants on Granville Island and come back for the show! This is a FREE event.
All performances are accessible through ASL (American Sign Language) and Audio Description provided by VocalEye.
Shuttle service to and from the theatre on Granville Island is available through advance booking. For shuttle info, please contact rwshuttle@gmail.com.
CLICK HERE to access shuttle info and a recommended walking/ wheelchair route to the venue.
"A shared laugh strengthens our bonds and dissolves barriers," says director Rena Cohen. "Comedy on Wheels will entertain and surprise you with its novel perspective. Prepare to laugh away some of your preconceptions!"
In celebration of Canada's 150th birthday, Comedy on Wheels will showcase members of the disability community in performances that capitalize on one of our greatest assets – HUMOUR!
Canadian-born and now based in the UK, Tanyalee Davis will make a special appearance in Comedy on Wheels. At 3'6″, Tanyalee is the Ferrari of comedy – low to the ground and kind of racy! Tanyalee has performed her one-person show "Actual Size" in Melbourne and Sydney (2016), was featured on BBC's "Live at the Apollo" (2015), performed her second solo show, "Big Trouble In Little 'Gina", at the Edinburgh Festival Fringe in Scotland (2013), and did a six-month run of her show, "Little Comedian, BIG Laughs" in Las Vegas (2011). Tanyalee is a member of the Abnormally Funny People ensemble, performing throughout the United Kingdom, as well as a writer and star of the Channel 4 series, "I'm Spazticus".
Realwheels welcomes Tanyalee back to Vancouver and invites everyone to Comedy on Wheels, featuring a large community cast, and Realwheels' newest project under the Wheel Voices programming banner. Previous Wheel Voices projects include: SexyVoices – A Burlesque Theatre Cabaret (2016), Super Voices (2015), Wheel Voices to the Max! (2013), Wheel Voices Live! (2012).
---
JOIN US ON SOCIAL MEDIA:
You can share your thoughts by joining the #WheelVoices community: http://ow.ly/XSlc30bf7GU

Through our #WheelVoices community page on Facebook, anyone who self-identifies with disability can share stories and contribute to the conversation.  Be creative, be bold, be you!
INVITE YOUR FRIENDS!
Share the Comedy on Wheels Facebook event page and invite all your pals to the show!
http://ow.ly/uixw30bf7Q1
---
We gratefully acknowledge our funders:     
Thank you to our sponsors: